One centralised place to collect customer feedback using AI to build relationships with your customers and share your product journey.
Start free 14 day trial. No credit card required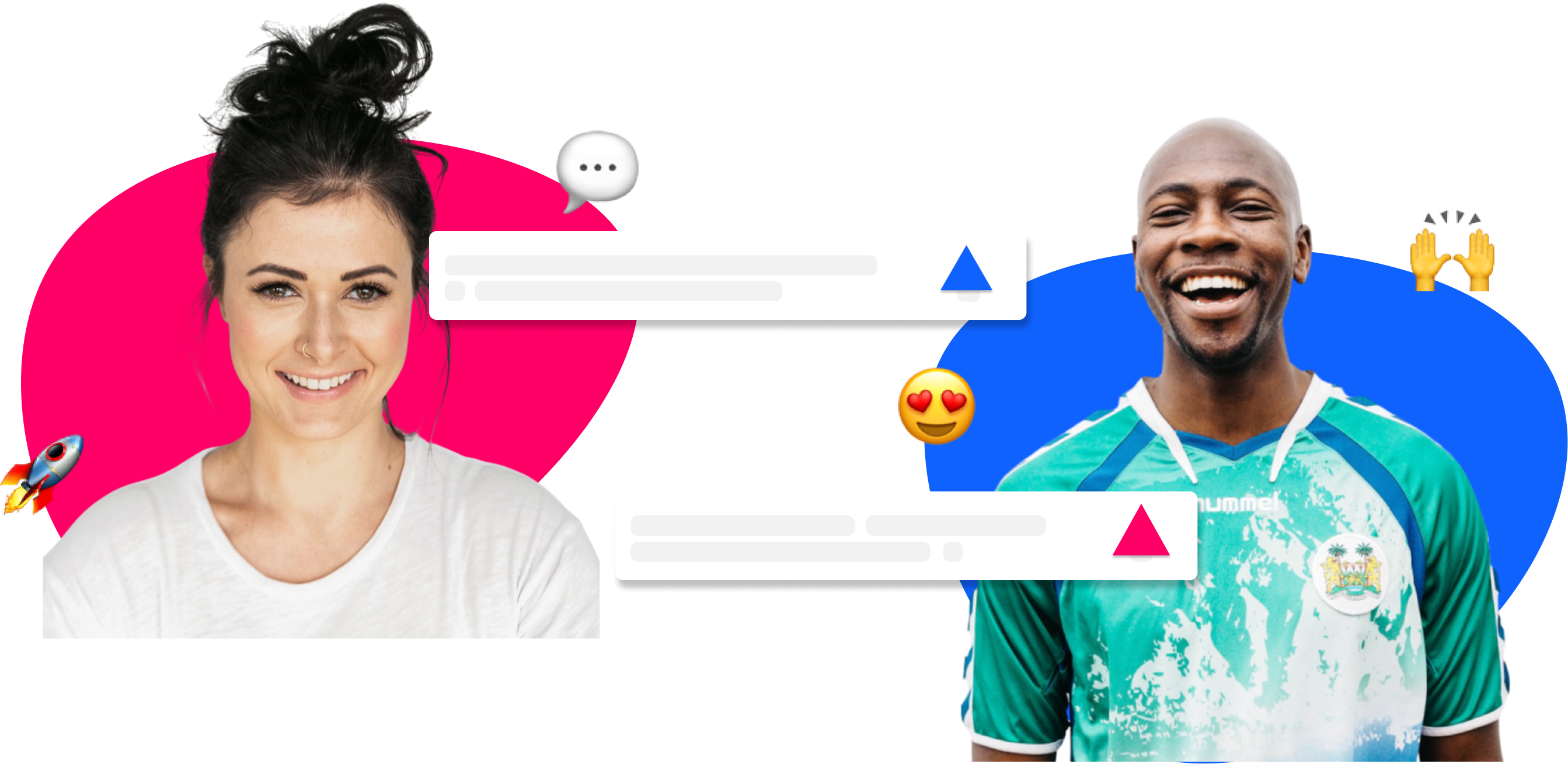 Build what your customers  

actually want
Don't waste time building unwanted things. See who requests which features and get clarity about their use case up front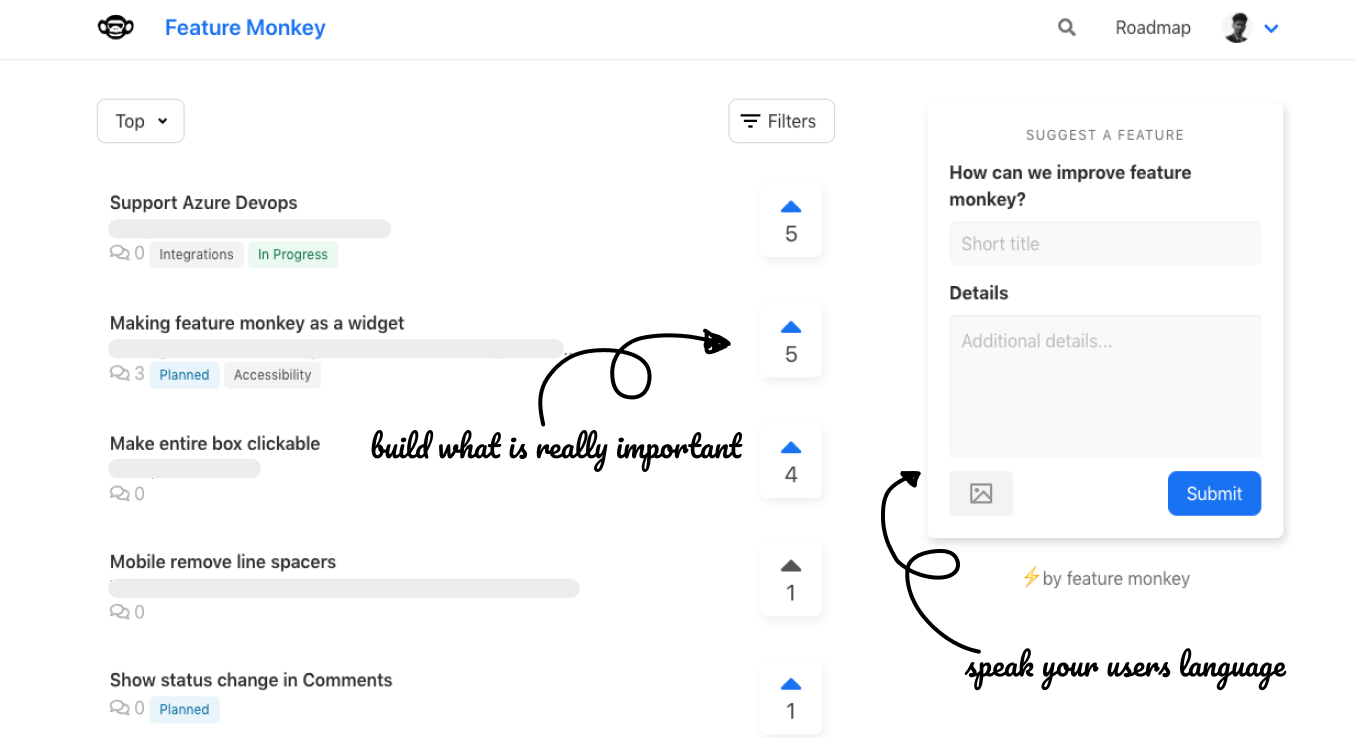 🧠 Organise better
AI
All the feedbacks are tagged using advanced deep learning algorithms, no need to handle messy data anymore.
🎉 Tie to existing
Login
Automatically tie feedback to your existing user accounts.
📈 Analyse quickly using
charts
Your team can understand the important feedback which require attention by the visual feedback of charts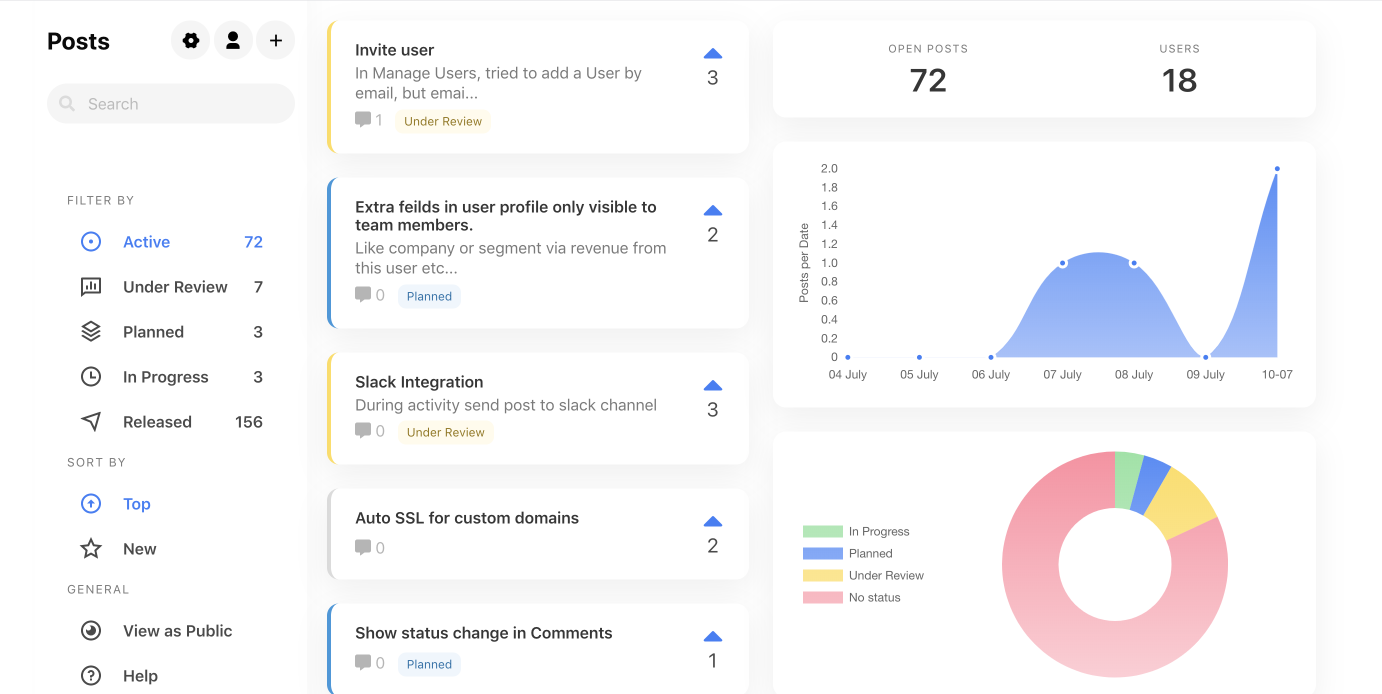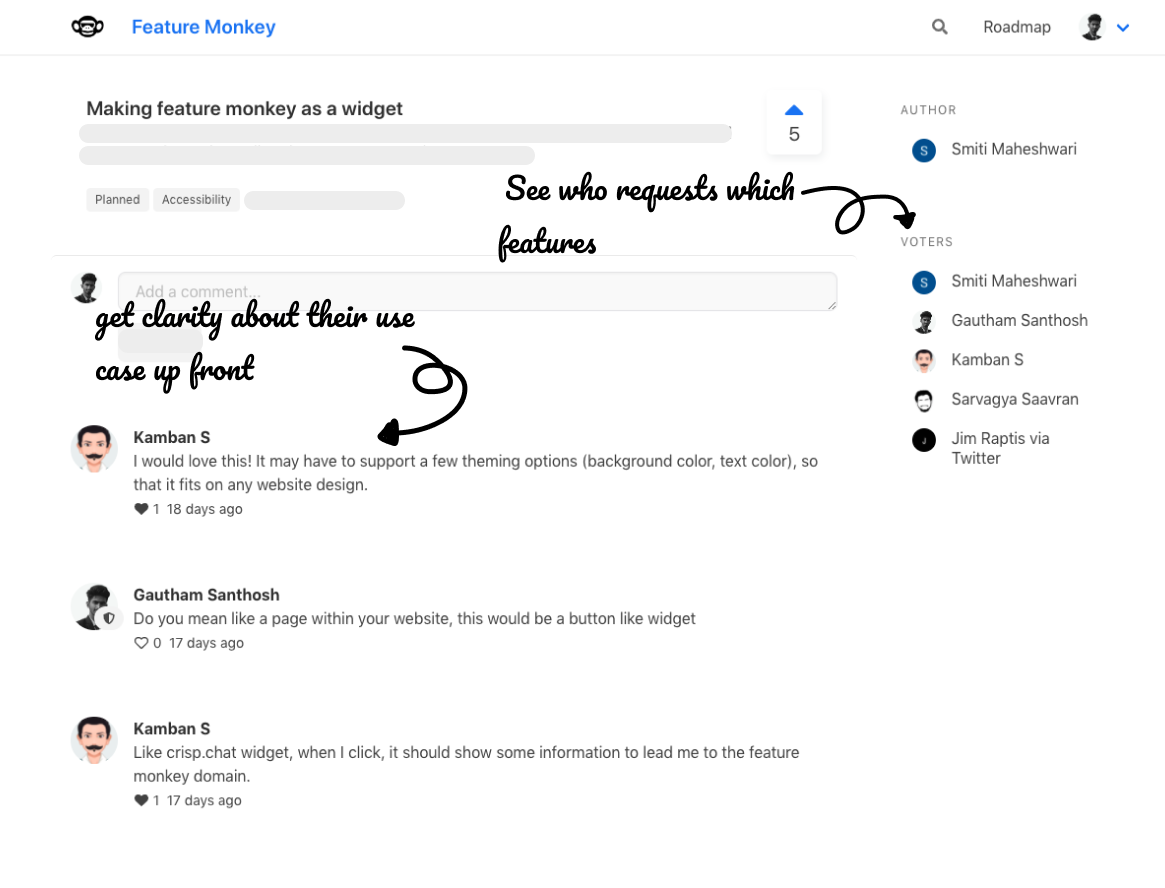 🥚 Collect user and team feedback in one place
Put all the user and team feedback in one place. Notify them when the features are implemented
Let everyone know what you are working on and keep them informed.
🐥 Keep everyone
in the loop
Inform everyone about the new features.
What others are saying
Greater collaboration and less Sheets!
Collaborating more on
feedback now.